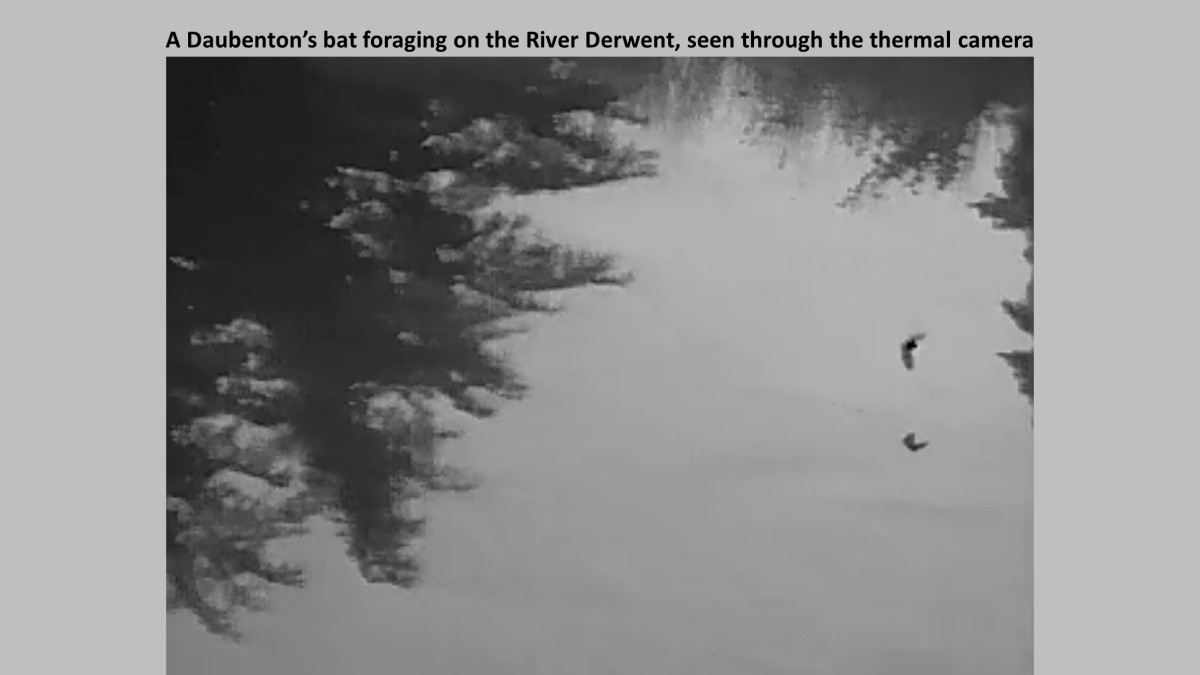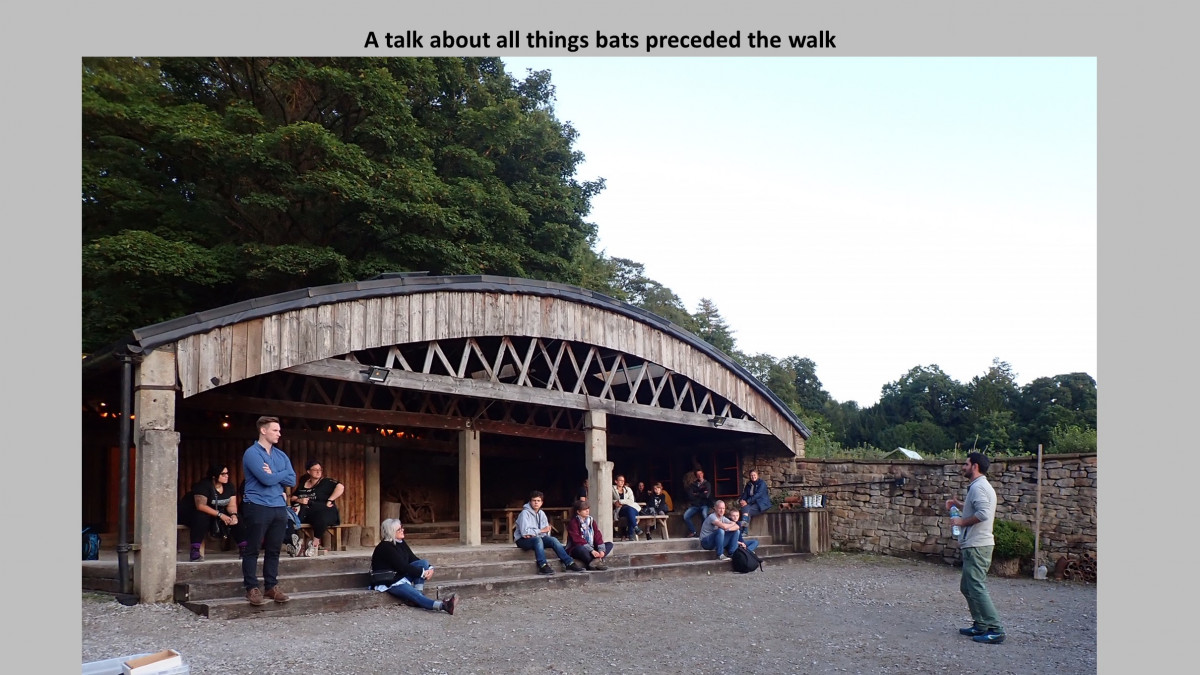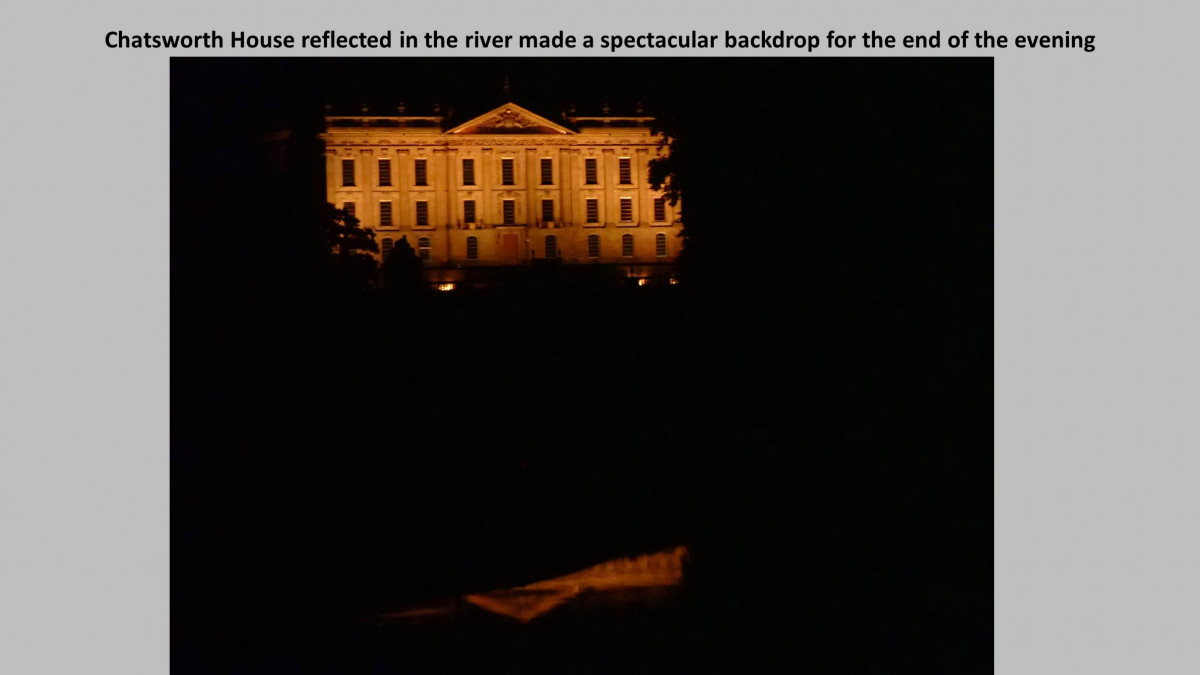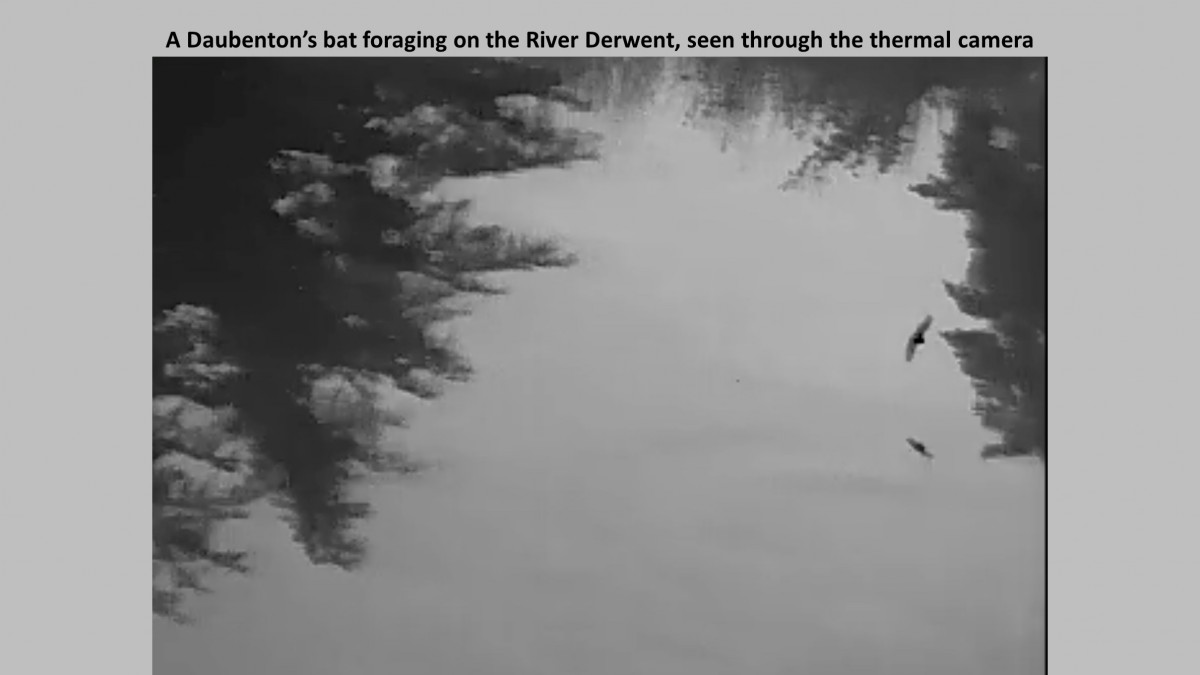 We led a very successful bat walk at Chatsworth House on Thursday 12th August. Steve Roe gave an open-air talk at the Stick Yard education centre then, after distributing the group's detectors to the 21 attendees, we headed up into Stand Wood. Everyone was rewarded with good views of common and soprano pipistrelles together with Myotis bats, including a very early individual sighted at just 19 minutes after sunset. Noctule bats were heard but not seen.
To round off the evening we moved to the bridge over the River Derwent, overlooked by the floodlit house. Here we made good use of the group's new thermal camera to show great views of Daubenton's bats foraging on the river, accompanied by numerous common and soprano pipistrelles feeding on the abundant insects.
This is the first walk we have led for Chatsworth, we and the Chatsworth staff hope to repeat it in the future with an indoor talk when the situation allows.
---