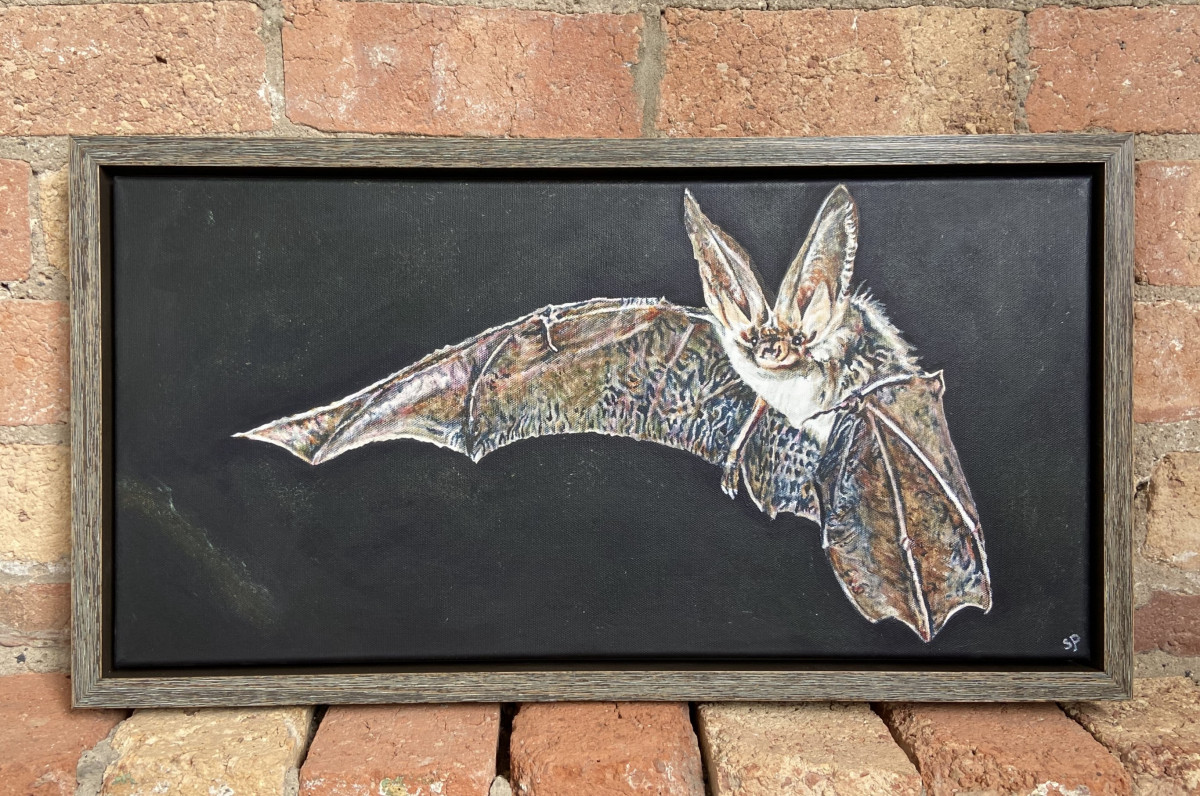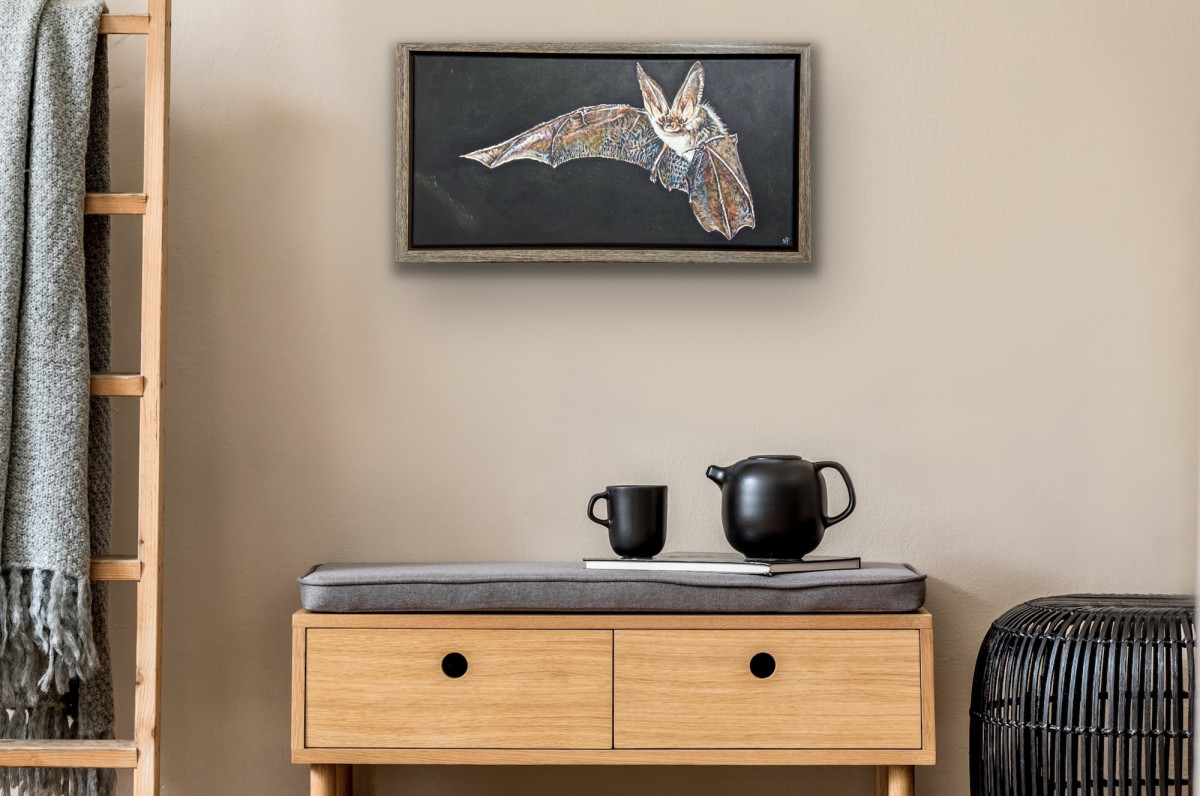 We are really excited to announce that local artist Sarah Perkins has created this fabulous piece of batty art to raise funds for Derbyshire Bat Group this Halloween. We are auctioning the piece off this October as an online auction.
Sarah has used acrylics on canvas & it measures 35cm x 65cm including the frame. The frame gives a floating effect & the colours in it coordinate amazingly with the painting.
Brown long-eared bats are one of the most common bats in the British Isles but are rarely recorded due to their quiet echolocation calls which make them extremely difficult to pick up on bat detectors. They whisper their ultrasonic calls so that moths don't hear them approaching and so they need their huge ears to listen for the echoes coming back in the dark.
The auction begins online on Wednesday 21st October and will run until 8pm on 31st October.
---