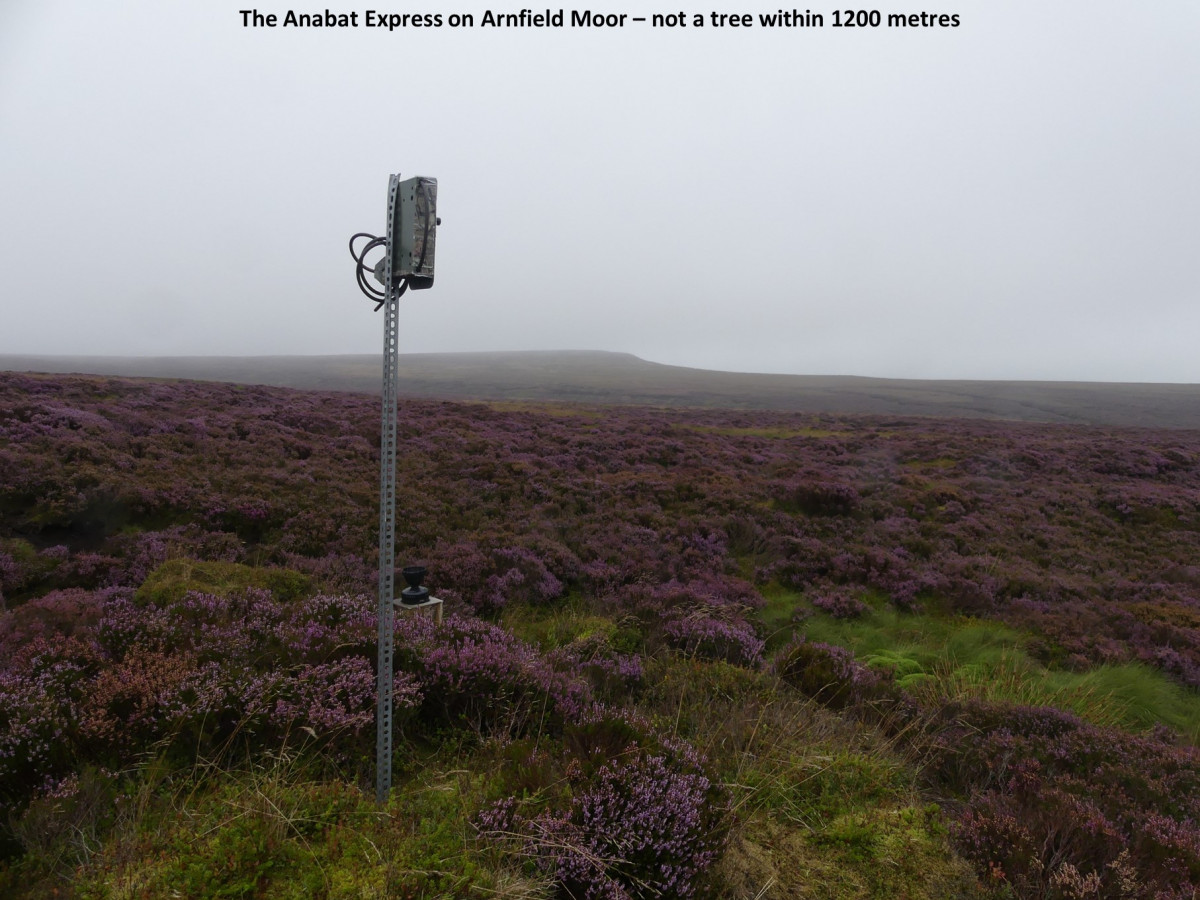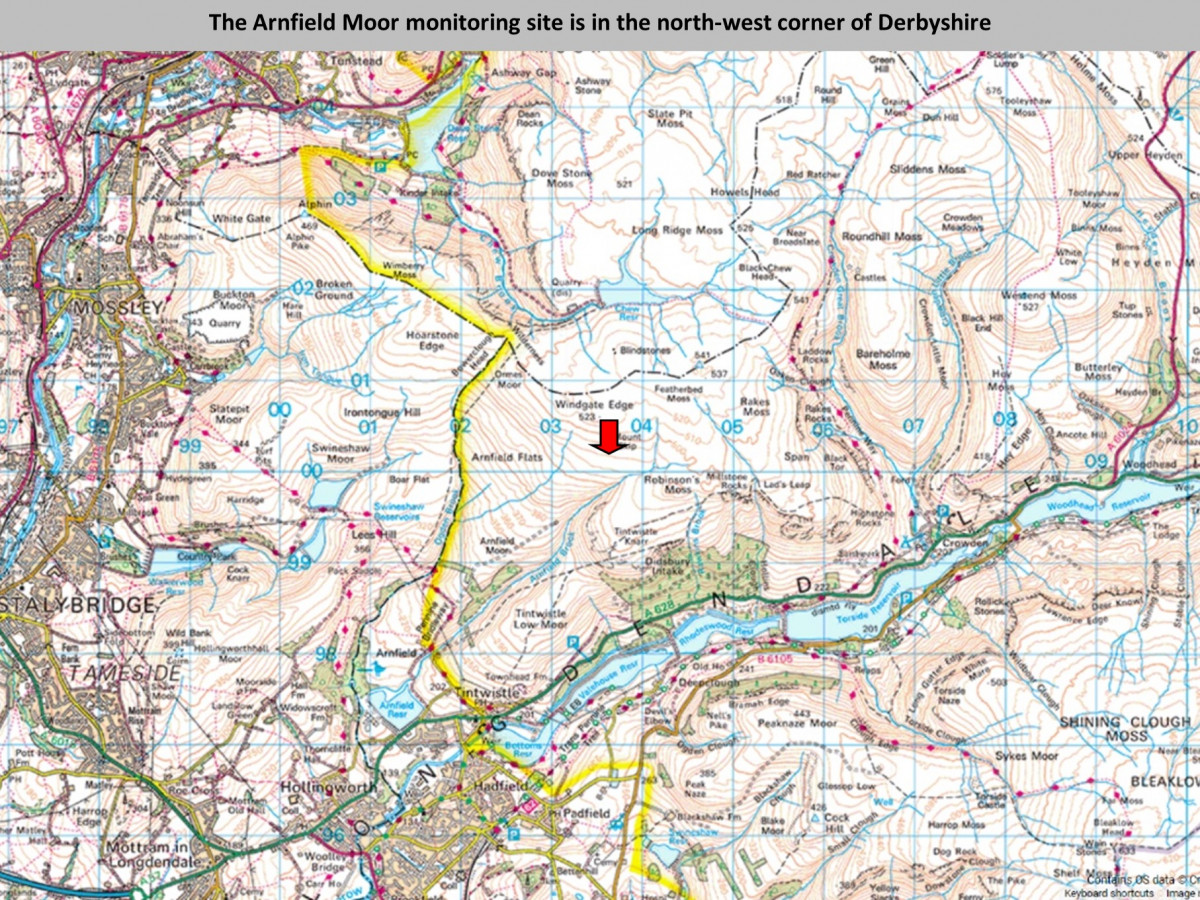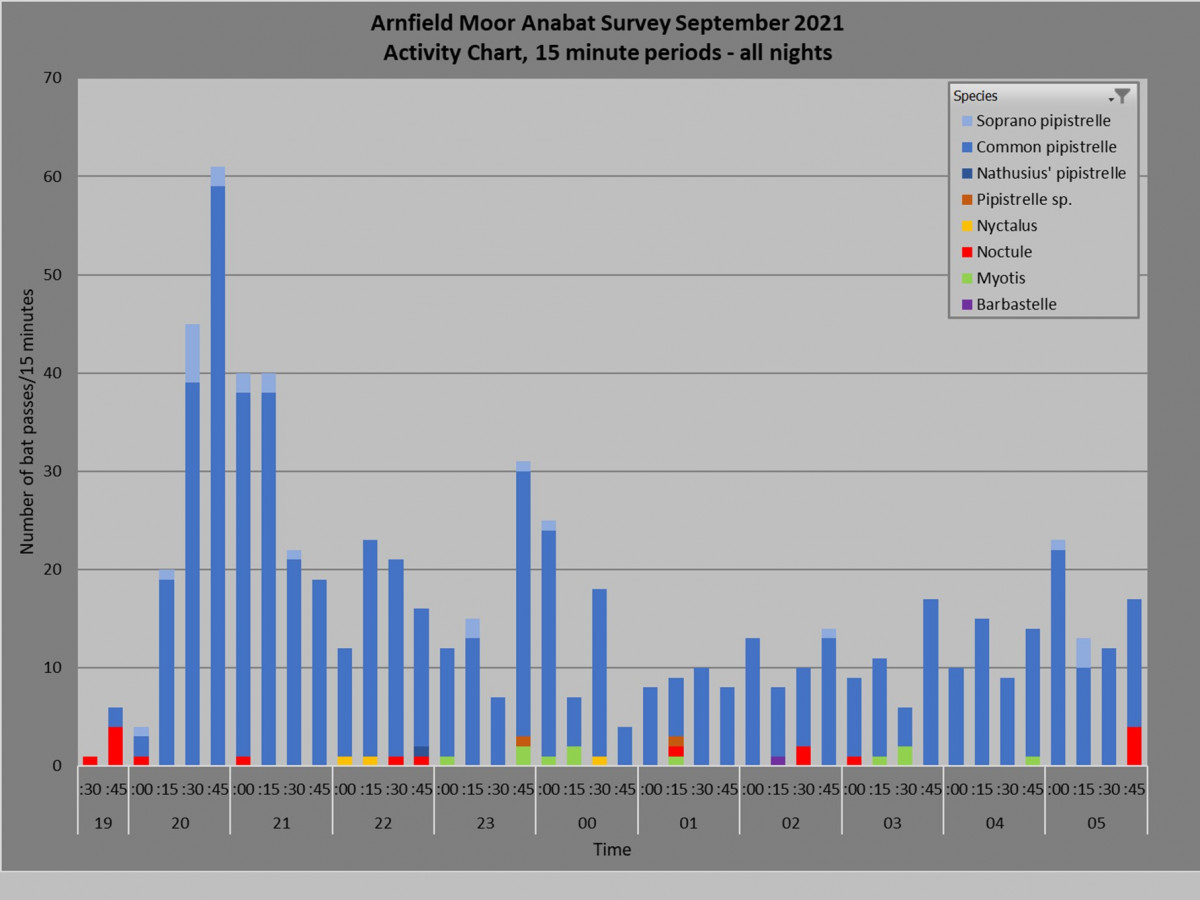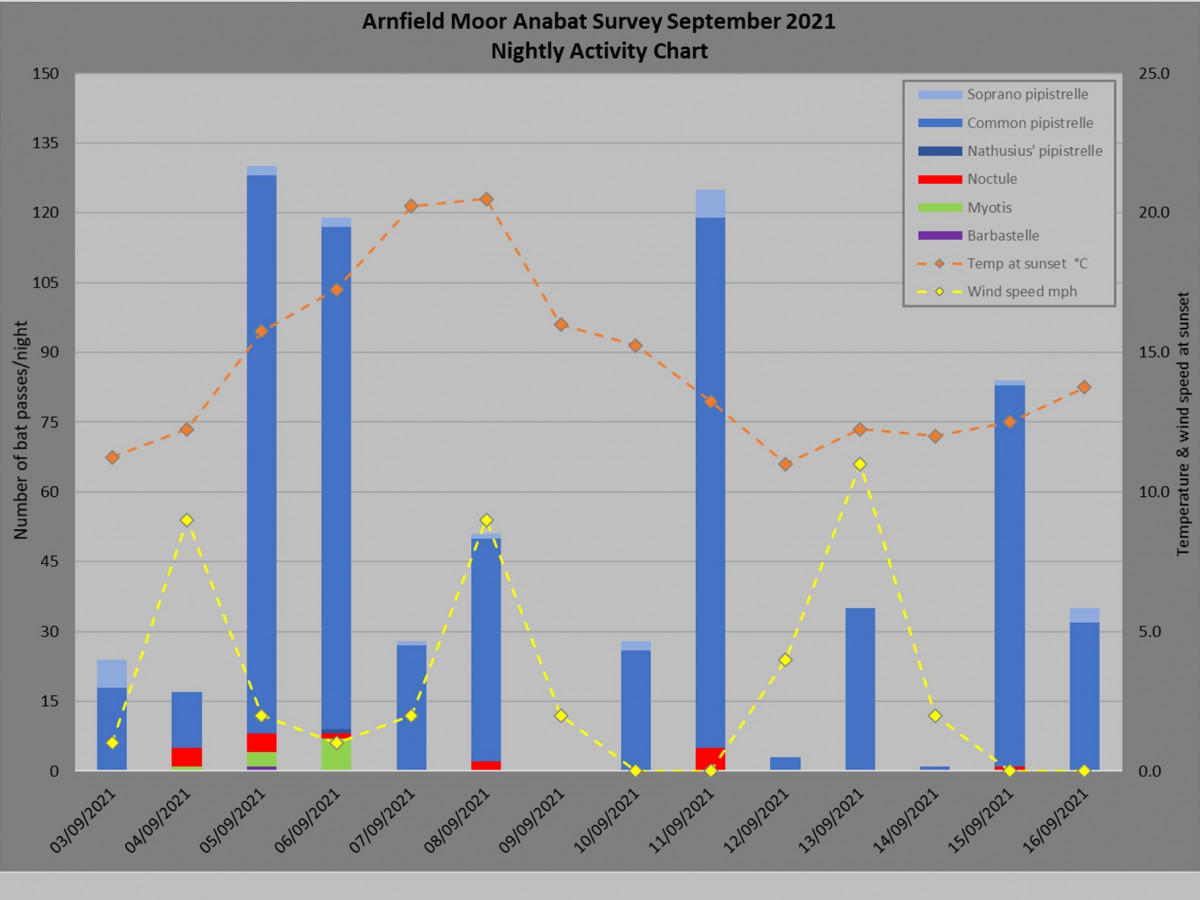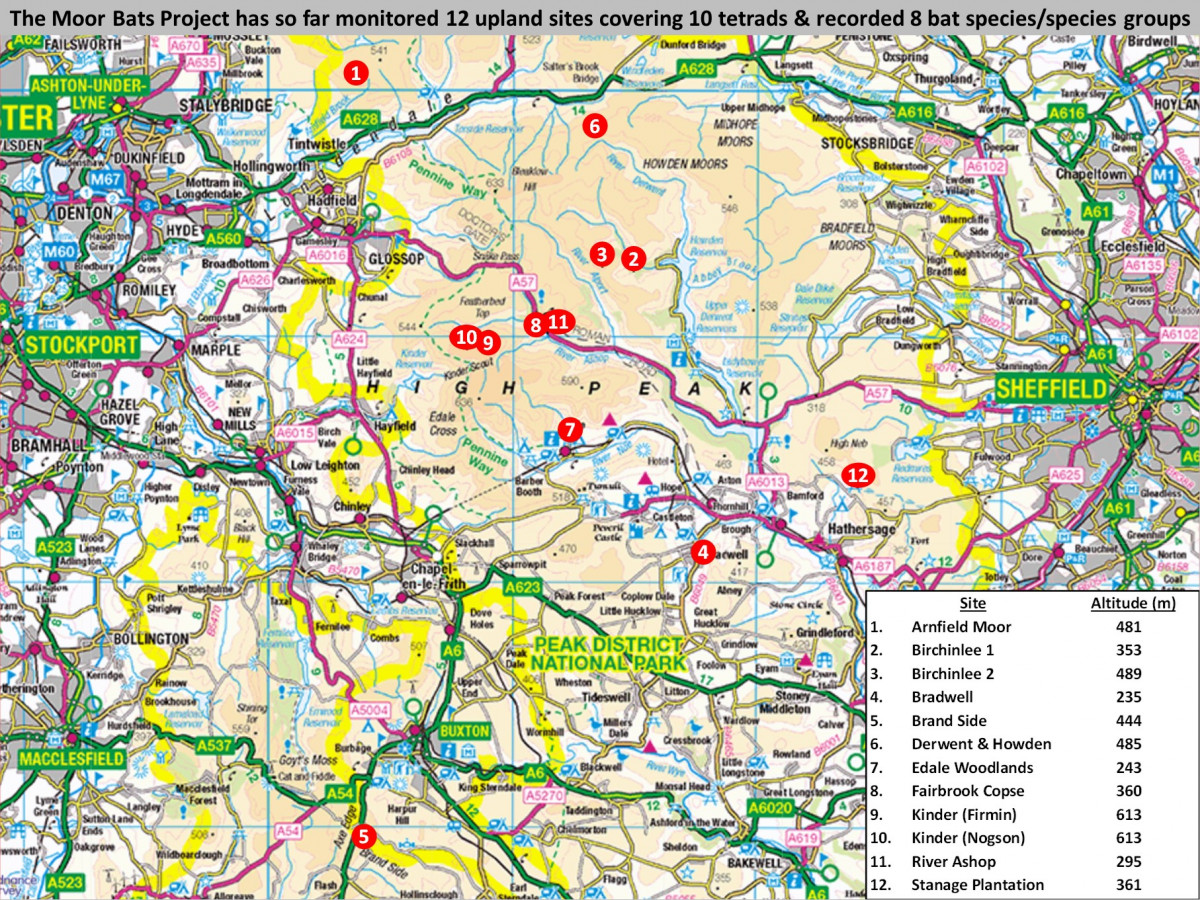 Our joint monitoring project with the Moors for the Future Partnership continues to deliver exciting results. In September the Anabat Express detector spent 14 nights at an altitude of 481 metres on Arnfield Moor in the north-west corner of Derbyshire. Over 680 bat passes were recorded including multiple feeding buzzes and on some dates bats were present right through the night, supporting the conclusions from the Kinder monitoring site that these restored high moorland sites with their varied vegetation are a valuable foraging habitat for our bats.
Nightly activity levels varied from no bats to 130 passes per night. There was no strong correlation between activity and temperature or wind speed although the four nights with the highest number of passes were all nights with little or no wind at sunset.
Noctule bats were the first to arrive, just after sunset, quickly followed by common and soprano pipistrelles. Myotis bat calls were noted on three nights, always later and well after sunset.
A single pass by a Nathusius' pipistrelle was recorded at 22:45 on 6th September. This is a scarce bat in Derbyshire with fewer than 100 records, the majority coming from the Trent valley area in the south although one was recorded near Axe Edge by this monitoring project in August 2019.
Most exciting of all, the distinctive echolocation calls of a barbastelle were noted at 02:22 on 6th September. The barbastelle is a rare bat in Derbyshire and indeed in the UK, previously known from only two other locations in the county. This is one of the most northerly UK records ever. Barbastelles are known to visit swarming sites at caves and mines in the autumn and young males will disperse from the natal woodland but the origin of this individual is intriguing – it is 56 km from the only regular county site at Creswell Crags and even further from those in other counties.
Along with a single common pipistrelle pass recorded by the project at Arnfield Moor during a cold week in October 2020 these are the first bat records for this tetrad, so we've jumped from zero to six species including a rarity!
My thanks to all involved at the Moors for the Future Partnership for their work on this project. To date we have recorded 8 species/species groups across 12 upland sites, covering 10 tetrads, in parts of Derbyshire where no one has previously ventured with a bat detector.
Alan Roe
Derbyshire Bat Group Recorder
---