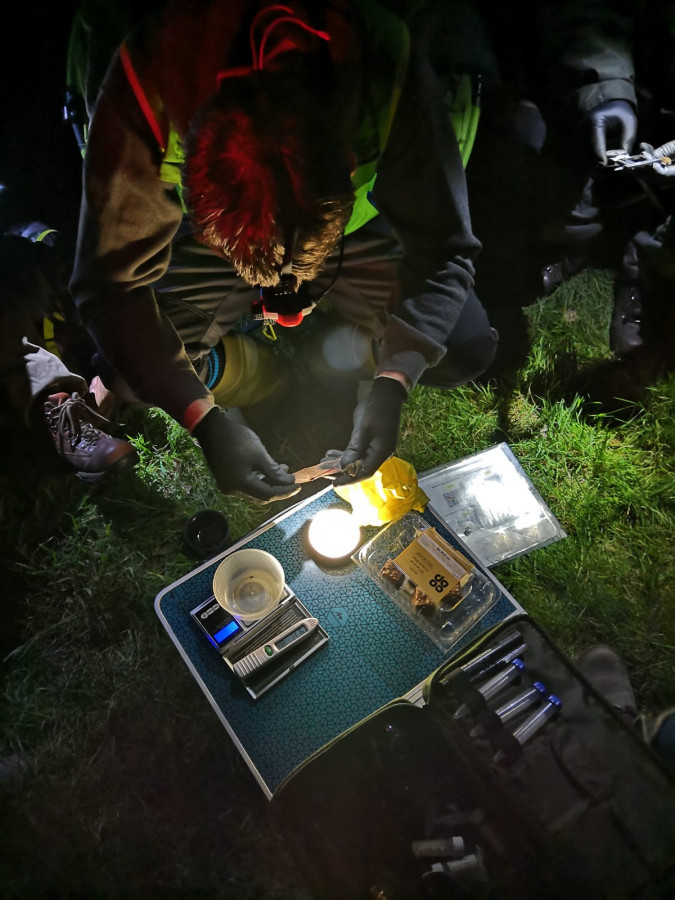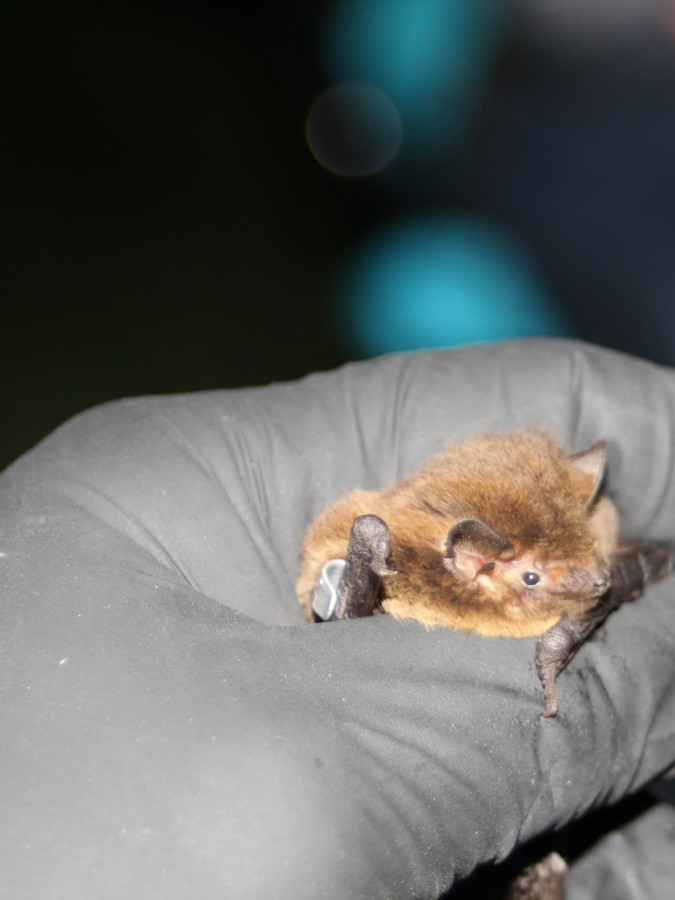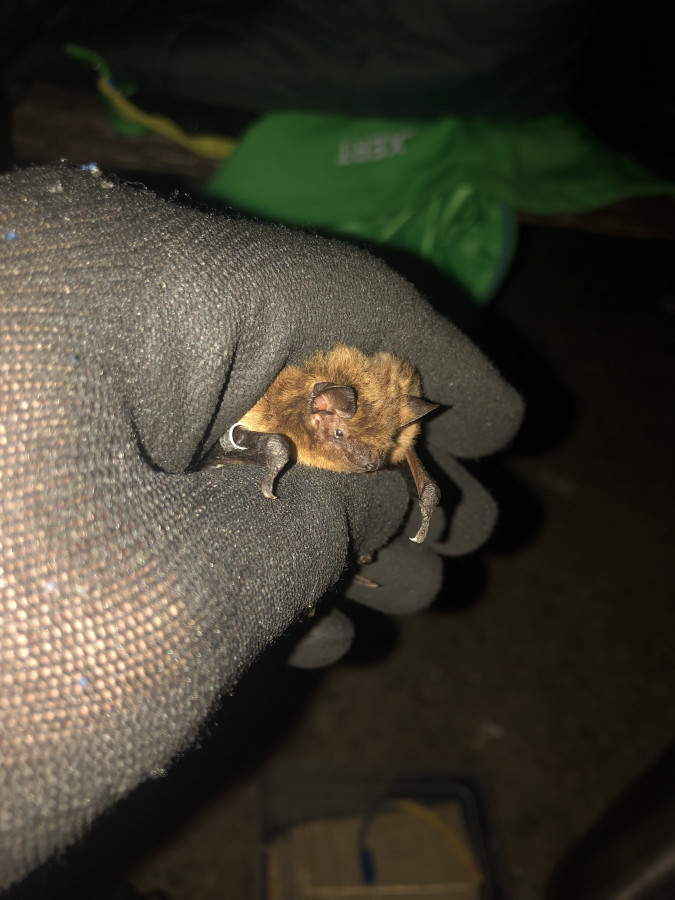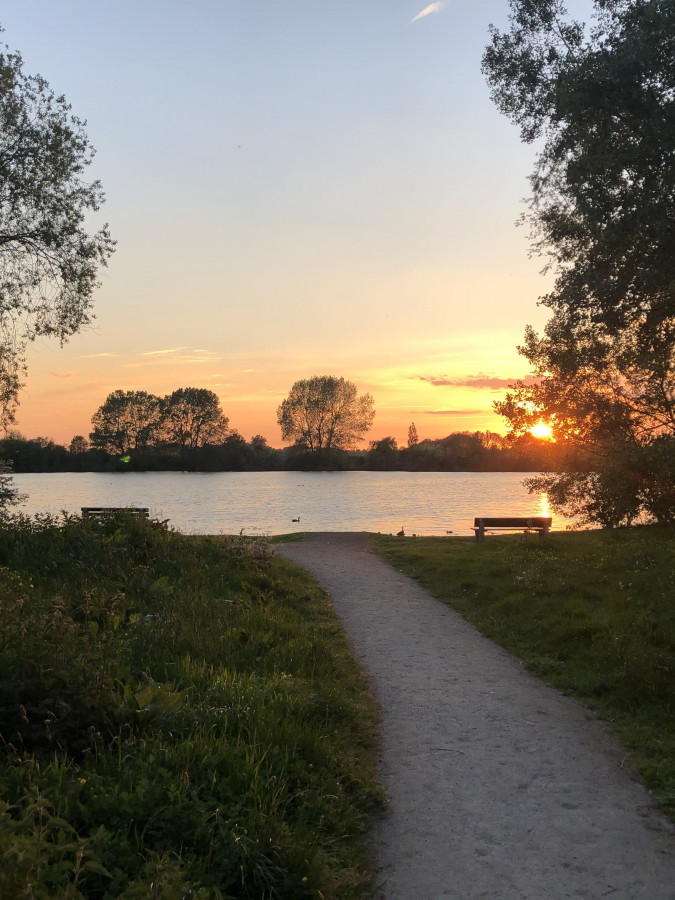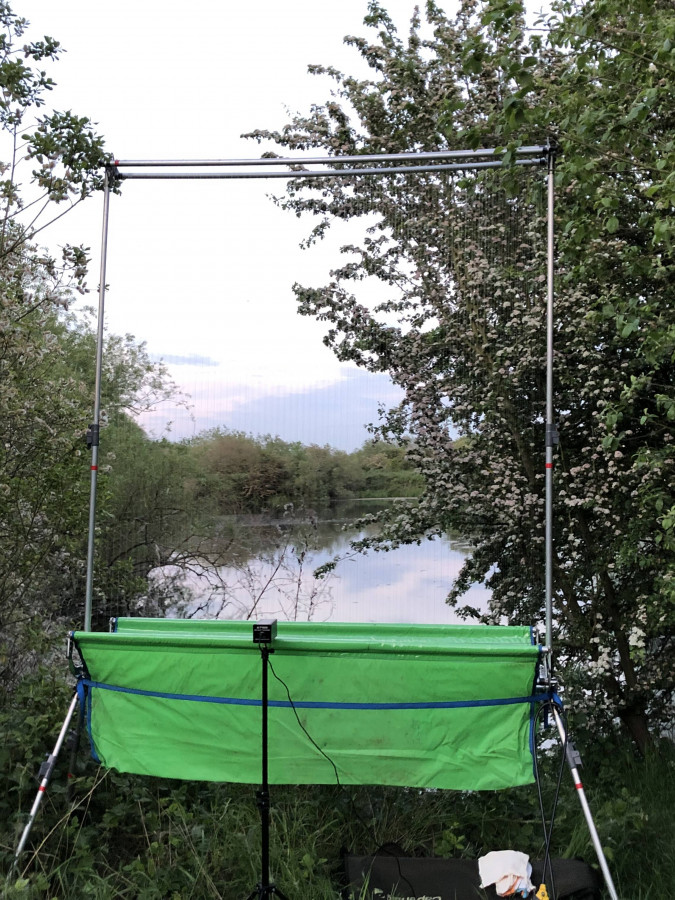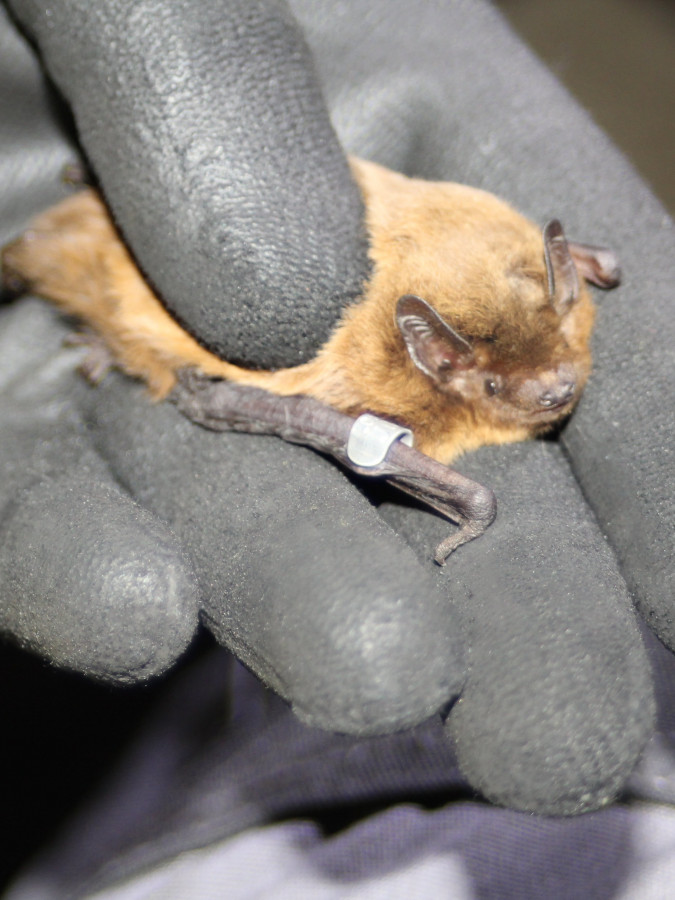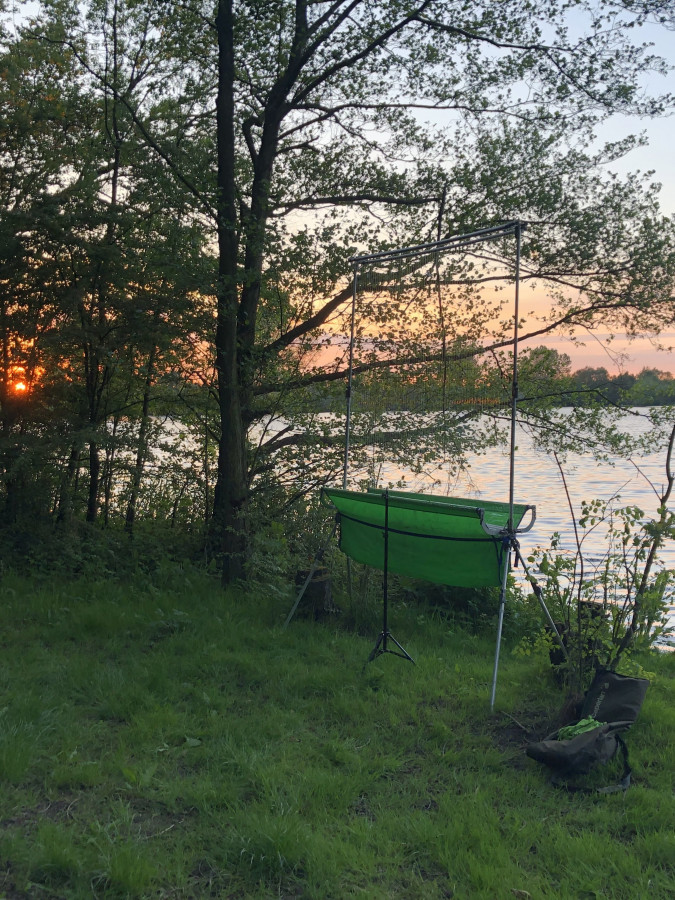 After being forced to cancel surveys at Trent Meadows and St Chads water due to poor weather, it was decided to make the best of the warmer temperatures by doing back to back surveys at both sites. Derbyshire Bat Group carried out trapping surveys at these locations back in 2016 with no success with Nathusius' Pipistrelles, however with the new equipment hopes were high with both sites holding static records in the past.
Trent Meadows in Long Eaton was the first survey. This site is located on the boarder with Nottinghamshire and Attenborough Nature Reserve where Notts Bat Group have been successfully recording Nathusius' Pipistrelles for a number of years. As with other recent surveys, bats were late in making an appearance and the first bat wasn't recorded until well after 10pm. Being so close to a Nathusius' hot spot didn't disappoint with two males caught and ringed on the Derbyshire side of the county boundary.
The following evening saw five group members, three being heavy eyed from the night before, travel a couple of miles north to St Chads water near to Draycott. Members of Draycott Parish Council joined the group to see what is involved in the surveys and were treated to a male Nathusius', the first bat of the night. Unfortunately no more Nathusius' were caught and although foraging activity was constant only fourteen bats were caught in total. A high percentage of the female bats caught showed clear signs of pregnancy giving a good indication that pups would soon be on the way.
---