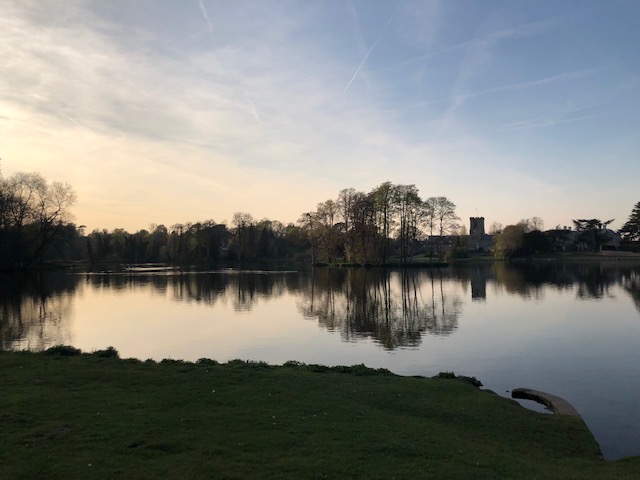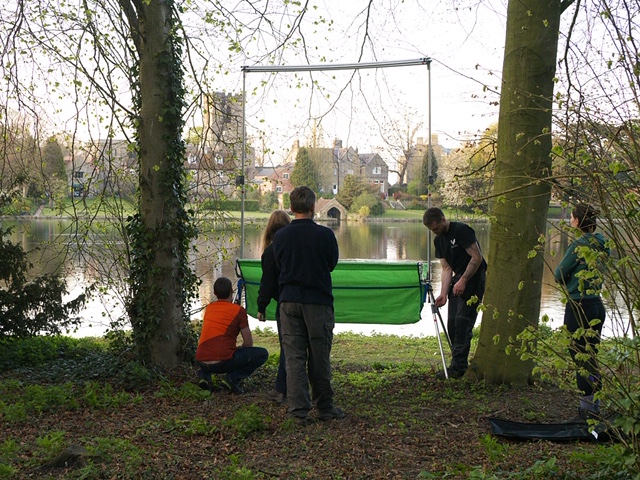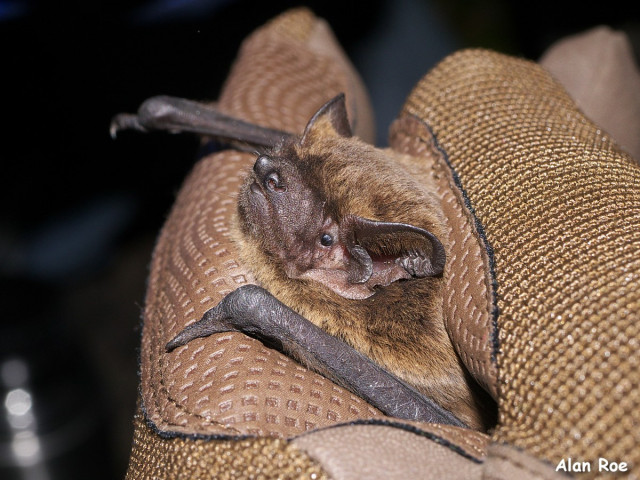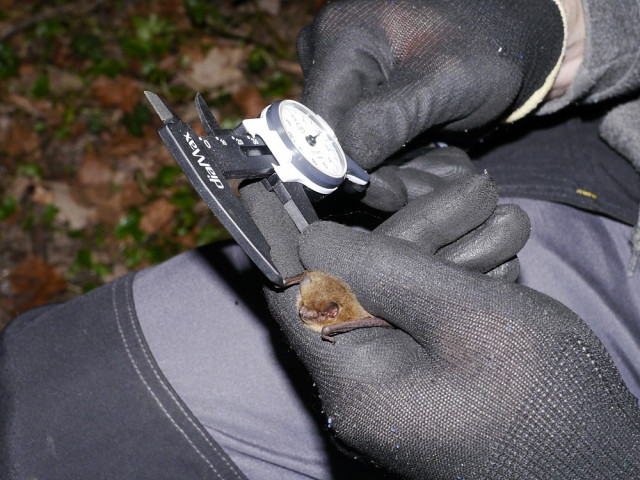 The National Nathusius' Pipistrelle Project licence was received from the Bat Conservation Trust on April 18th which was just in time for the groups first scheduled trapping survey at Melbourne Pool on the 19th.
The weather forecast was good, following on from the warm spell with a day time high of 20 degrees, night time lows of 8 degrees and clear skies.
Seven members of the group attended the first survey and with three harp traps set up we were treated to an early display of Pipistrellus and Nyctalus species feeding over the pool along with the blood moon event providing a spectacular back drop.
Plenty of activity was observed with bats arriving in the traps early on. Both common and soprano pipistrelles were caught throughout the night which is to be expected at this site along with two daubenton bats towards the end of the survey. The highlight of the evening though was a female Leisler's bat, whilst this was not the target species it is a new record for Melbourne Pool with the nearest previous record being the colony which takes up residence in a log box at Calke Abbey which is 3.3km to the south west.
Hopefully the weather will remain clear and dry for the next survey and fingers crossed for a Nathusius'.
---